Safety and Security Measures
Home >
Safety and Security Measures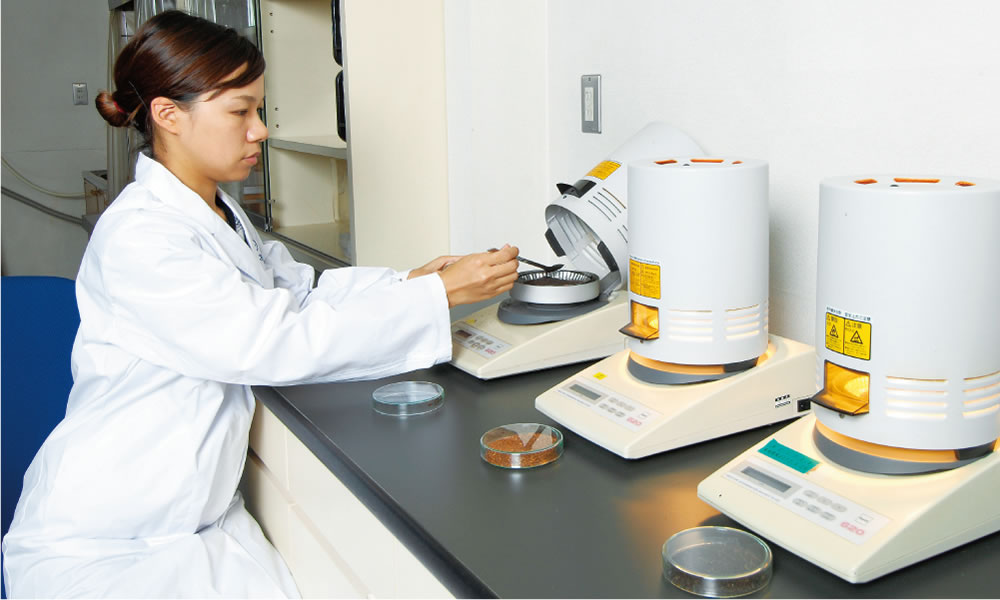 Quality control system
We digitally monitor color tones and water quantity during the roasting of raw materials, enabling stable raw-material production. Sensory, bacteria, and other essential testing is performed within our product control laboratory. Our examiners follow the strictest standards, striving each and every day to improve product quality.
Safe and high-quality raw-material processing
We perform careful separation by raw material character, and carrying out the steaming, drying, milling, roasting, mixing, and other processes in accordance with the desired characteristics of each of our OSK brand products.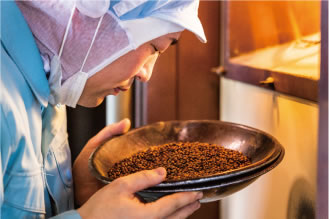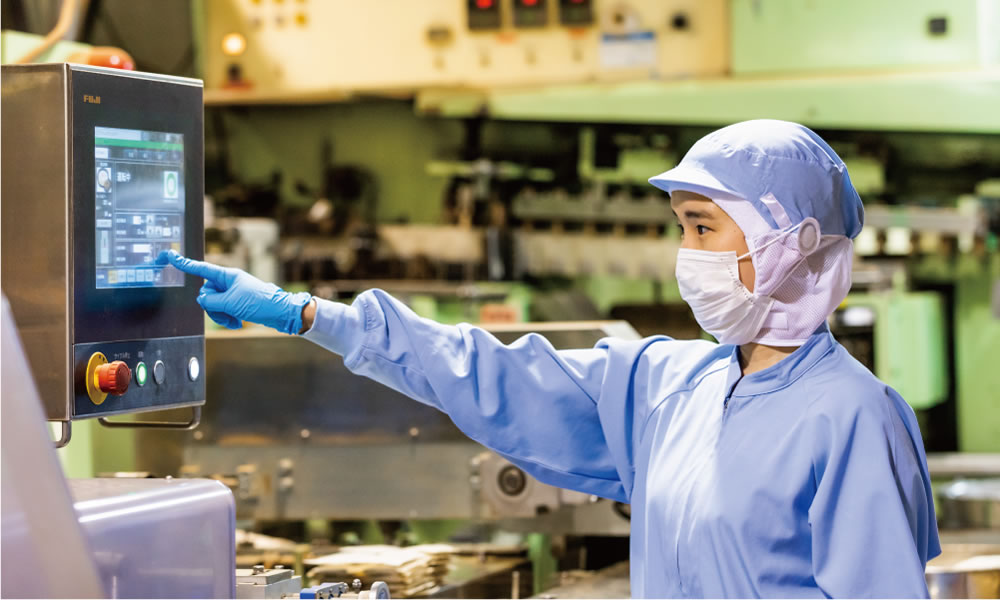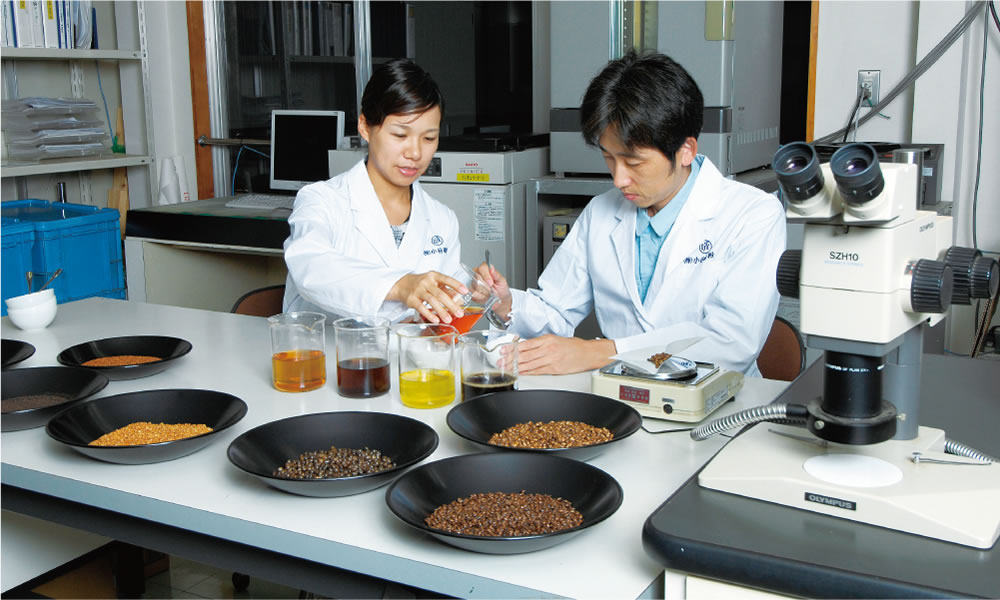 Product development system
We continuously develop products based on the variety and diversity of customer needs. Within all processes from package design to product specifications, we perform optimization for the uses and healthy lives of our customers.
Meticulous performance of packaging processes
Raw materials processed within our company, as well as raw materials we process after reception from our customers, are carefully packaged based on the characteristics of each product. Weight checks, metal detection, and x-ray examinations are performed based on the desired characteristics.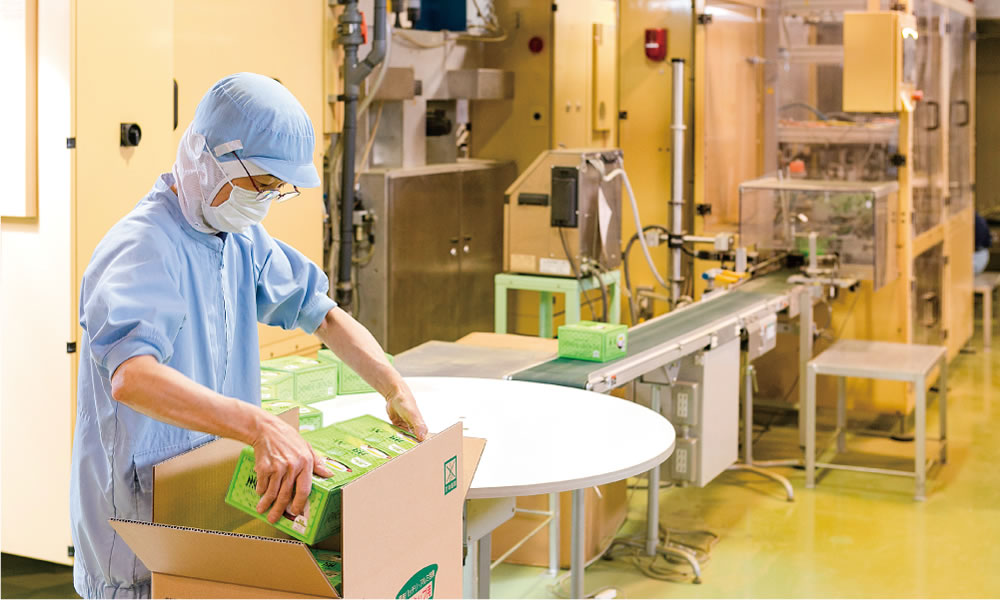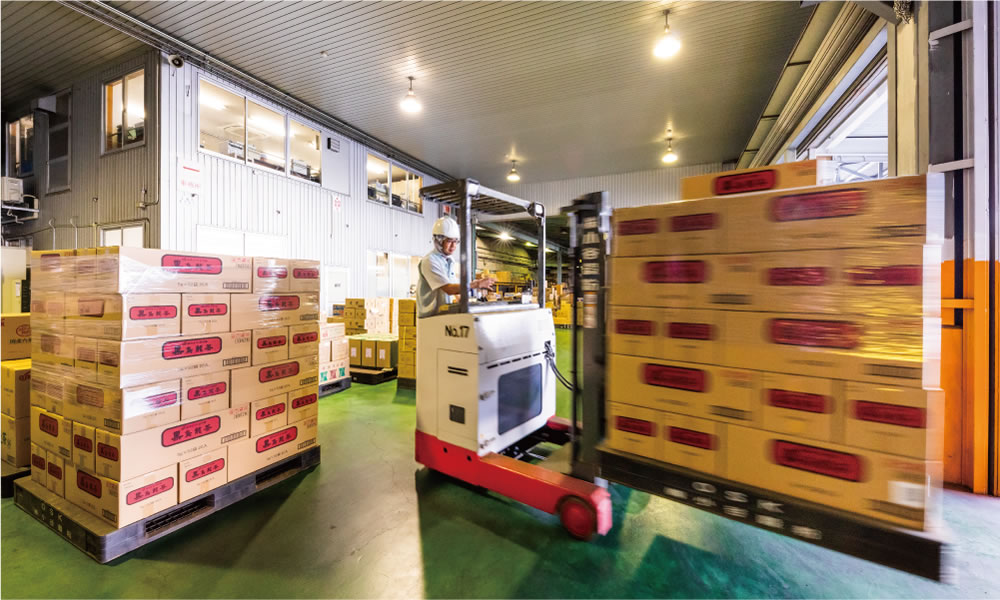 Sales and shipment systems
Based on the order of each customer, we make shipments other from our company's warehouse, or from the warehouses of our sales offices. Please feel free to make inquiry about any of your product needs, including questions, pricing estimates, private-brand product production, or any desire you may have.